A little over a week ago, I had the pure pleasure of running the
Beyond Limits Ultra
50K up in Mountain Center, which is near Hemet Lake and Idyllwild in the Mount San Jacinto State Park. This is a multi-day event with a 72-hour, 48-hour, 24-hour, 100 miler, 50 miler and then the 50K. It is run on a 2-mile looped course within the
Pathfinder Ranch
. The loop is relatively flat with some fairly sandy sections along with some single track and a paved road section.
I first heard about this race from a friend of mine during the
Pirate's Cove 24-hour race
last month. It sounded fun and interesting and I made a note to myself to look it up after the race. My family had planned a trip up to Idyllwild for my kids' spring break so I wanted to see how feasible it would be to do it while we were there.
After the 24-hour race (during which I told myself I'd be taking a nice break and not doing any other races until the PCT 50 in May), I checked out the BLU races. Well, what do you know, it was going to be while we were in Idyllwild. And since I needed to get one more big training run in before the 50-miler, I asked my husband if he would mind if I did the race while we we there. He said he didn't mind, so I quickly signed up! So much for taking a break ;)
We made it up to Idyllwild on the Wednesday before the race. We just kind of took our time getting there and once we got to the house we rented, we just made ourselves at home before heading out to dinner and hitting the grocery store for some staples.
Thursday we went into Palm Springs, which is just on the other side of Mount San Jacinto State Park. You have to drive down the mountain and into the desert, so it's a windy drive for about an hour. We soon learned that our kids get car sick on those types of drives (ugh). We didn't stay in Palm Springs too long but we did take the tram up to Mount San Jacinto and spent some time up there. I love the views from the top!
After spending the day in Palm Springs on Thursday, we decided to stay in Idyllwild on Friday. We went hiking through the nature center and really loved the views of Tahquitz Peak and the surrounding areas. It's just so beautiful up in the mountains and we don't get to see such greenery in SoCal :) After hiking around, we spent some time in the town center, hitting up some shops and meeting some of the locals and through-hikers. Idyllwild is right off the PCT, so a lot of people hiking the trail will stop in Idyllwild for food and supplies. It was cool talking to some of them in one of the gear shops.
Saturday was the race, which began at 8:30am. The ranch where the race was taking place was about 20 minutes or so away so we all piled in the car and headed there around 7:00am. I'm glad my kids are early risers or I would have really felt bad for having them get up so early. When we got to the ranch, we saw how awesome it was!! This is an educational camp that host school groups. There were farm animals, horse-back riding, canoeing, an archery range and much more. The kids would have a blast while I was running.
Upon arriving at the ranch, we watched some of the runners already running (72-hour and 48-hour had already started) and were just in awe. The 72-hour began on Thursday. Yep. They had already been running for 48 hours. Crazy!! And inspiring. After checking in and getting warmed up (it was a little chilly at the start - about the high 50s), I headed over to the start. I ran into some friends and fellow Orange Mud ambassadors Robert and Steve, and some other friends I've seen at ultras around the area. That's what I love about the ultra community - you are bound to run into someone you know, even at a race when you're out of town. It's awesome. Anyway, the 24-hour, 100-miler, 50-miler and 50K all began at the same time. Everyone doing the longer races just began and headed out onto the 2-mile loop. But we 50K runners needed to run around the lake 4 times to make up our mile and then we headed out to the loop for 15 loops.
Me and Robert before the start
Me and Steve before the start
Big group photo of all the Saturday starters
After the start, it warmed up really quickly. In fact, it got much warmer than I was expecting. I was feeling pretty good until I hit mile 10 and then the heat started getting to me. Thankfully Steve (the OM ambassador and medic for the race), cooled me down with some ice and wet paper towels when I hit the aid station. After cooling off, I was able to get into a groove for a while. Just listened to some tunes, chatted with runners every now and then, drank my Tailwind, ate fruit, potatoes and pickle juice every now and then at the aid station, and just focused on knocking off the loops. I worked really hard at keeping my thoughts positive and enjoying myself. I still had a long way to go!!
Gorgeous views
I was pretty grateful for the sno-cones that showed up during the race. I didn't eat the entire thing, but it was so refreshing!!
Around mile 20 or so, my right IT Band started talking to me. The back part of the loop was pretty sandy and I was having a hard time with it. If it's one thing I do not like running through it's sand. It's always been my least favorite surface. When I had 4 laps left, I saw my family (they had left the ranch for a bit to get lunch and stuff) and saw they were going canoeing. I was bummed I couldn't join them! They looked so cute getting their little life vests on!
With 2 laps left, Steve joined me for a lap. It was so nice to have someone to chat with. He told me some of his crazy race medic stories. You never really know how much your race medics unless you're one of the folks needing their services. There were some doozies he shared, and thankfully helped pass those 2 miles quickly. At this point, my ITB was really angry and I was struggling to get through. I also saw that my kids were over at the archery range and the thought of them shooting arrows at each other occupied my thoughts for a bit too ;)
With 1 lap left, my friend Missy (another OM ambassador and Run Far athlete there to support her teammates) joined me for the last loop. The first half of the loop has the sandiest part and I was struggling through it. As we came out of the sand hell, Steve was there waiting for us. He told me that I was in the lead for the 50K. With the looped course, it was pretty difficult to know where you were in the pack. It was also not readily apparent who was running what event. So I really didn't know where I was and I certainly wasn't thinking I'd be in the lead. I was just doing my thing out there. Anyway, when Steve said I was in the lead with one mile to go, I had two thoughts: "oh crap, now I have to run fast," and "oh crap, I think I can do this." So Missy and I took off for the last mile.
Having Missy with me really helped keep me focused. I put it into high gear and took off and thankfully Missy was there to help keep me from fading. She chatted and kept my mind off what I was doing (my ITB was MAD) and was great for that last loop. I was so thankful to have her there.
As we were coming around the final curve towards the finish, I couldn't believe I was about to win a race. It was one of the most exciting things I've ever experienced as a runner and I'm still kind of in disbelief. Not only did I win, but I PR'd as well. I was just kind of stunned! Thankfully, Missy's husband, Jake, took a video and now I have that finish forever!
My sweet Peace Frog prize and medal
My family was not at the finish as they were still shooting arrows over at the archery range. It was pretty comical that they missed it. My husband felt really bad but we didn't really expect to have this kind of finish!! He and my kids just being there to support me was enough to fill my heart. I was really thankful that they didn't mind I did this race during our vacation and that they could watch some of the race as well, which they rarely get to do. It was great.
This race will always be one of my favorites and not even because of my result. It was well organized and the race directors and volunteers were amazing. The course (sand aside) was great and manageable as sometimes looped courses are just mentally horrific but this one was good. The swag was good - there was a great tech shirt, some stickers, magnets and other goodies in a great zippered cinch sak. The race photos were also free, which is just amazing. It was a great way to top off a great vacation. If you're ever in the area, I highly recommend it. If nothing else, check out Pathfinder Ranch!
The awesome tech tee and zippered cinch sak
Thanks so much for reading! I know it was a long one! I'm linking up with Lora Marie from
Crazy Running Girl
, Debbie from
Coach Debbie Runs
and Rachel from
Running on Happy
for the Coaches' Corner blog link up. Check these awesome ladies when you're done here!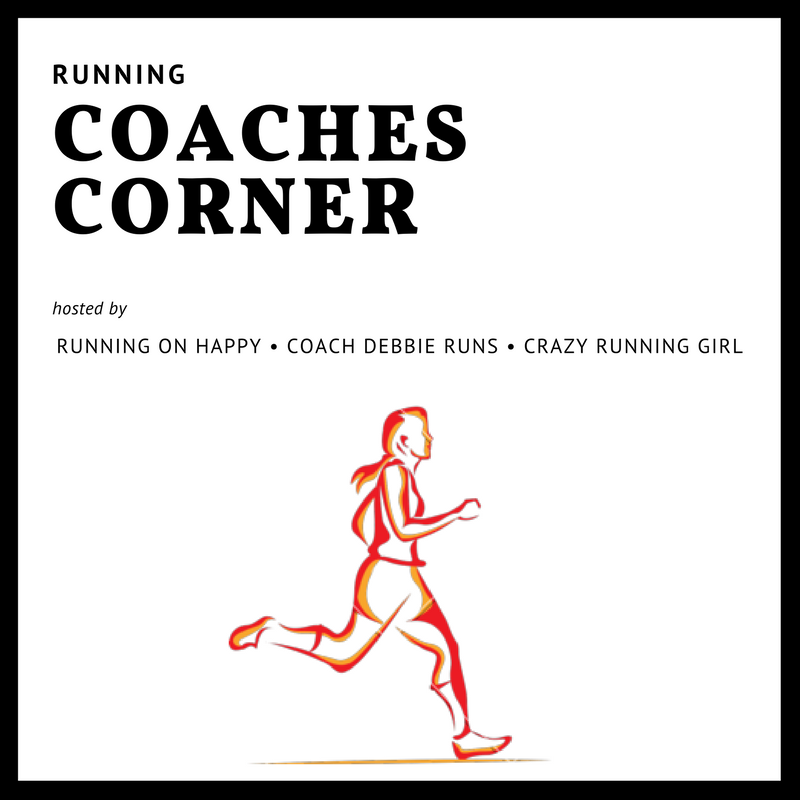 I'm also linking up with Wild Workout Wednesday Link Up with Annmarie from
The Fit Foodie Mama
, Jen from
Pretty Little Grub
and Nicole at
Fitful Focus
. Check these badass women out!